Moving During the Coronavirus Pandemic (COVID-19)
Moving Service Company in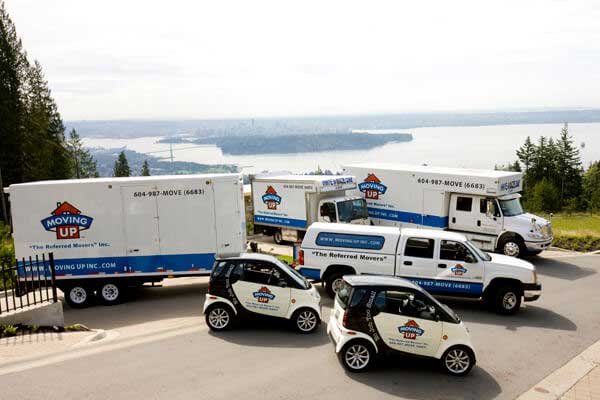 In the driveway of your neighbor we're not just a portable moving containers. We have modified the way transport resources at local move and long distance moves are handled, and that is something we do over three decades from 1988. At MOVING UP MOVING INC.(1151964B.C LTD) moving strategies deliver unmatched versatility, simplicity and power whether you're traveling across the world or across the street. We're not only offering excellent customer support, we're providing it.
We aim for the finest moving and packing facilities, including the best customer service, for our customers. With cheap moving and competitive rates for traveling throughout the county as well as international shifting of your home, office and other spaces, Moving Up Inc is the finest of skilled movers and the greatest of home transfer and moving company.
Moving your stuff
From a single piece of furniture to the entire contents of your house, we can customize our service to accommodate any size move: large or small.
Packaging and Storing
We strip out the tension, free bags, shipping and sorting! We are a proud company to only prepare and cover your household stuff in moving and transferring or packing utilizing the best quality materials. We are one of the suspected hub of the shipping and motions in North Vancouver, and home Shifting in Canada. Not just that we Load and unload with the transporting facilities.

Removing Unwanted Stuff
Before your move, consider de-cluttering your home and disposing of any unwanted items. We offer a full rubbish removal service and can dispose of all of your unwanted or redundant items in a safe and appropriate manner.
Packing your electronic
Our capable and skilled crew can assist you with dismantling and re-connecting electrical equipment such as computers, stereos, audio-visual equipment, etc.
Furniture Placement
We'll arrange your furniture until you're 100% happy with its location. Not moving? We can still assist you with furniture placement and/or the relocation of heavy or awkward objects in or outside your home.
Service Area
Vancouver
Burnaby | New Westminister
North Vancouver | West Vancouver
Richmond | Surrey | Langely
Tri-Cities | Pitt Meadouse
Flexible & Diverse Moving Options
Moving up Inc is a licensed moving company in vancouver. The need to change your home to better lifestyle, because you need to in the present period of rising growth. The right moving company and home transferring option is required to transfer the furniture, which consists of packers and movers. Our moving company has professional staff who assist you starting from the beginning of our deal. They will help you chose the best cheap moving plan which is easy on your pocket. Our professional drivers who drive our moving trucks to your place and then to your next destination are trained to carefully drive your possessions around the town.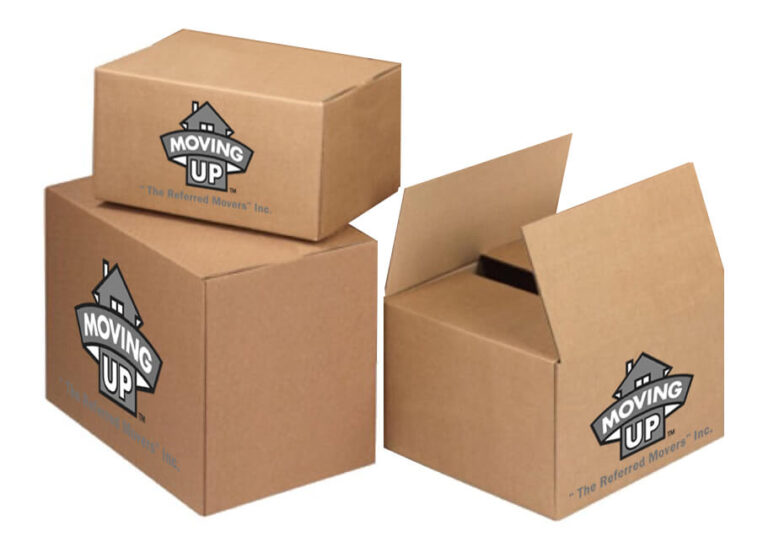 With Moving Up Inc you get
We've built! Let's face it, it's stressful to move anywhere.
That is why we've built an amazing moving guide to help you keep up with it. 
You will find out what you can do before, after and during your move
"Moving Up" provided a very quick and professional response to my request for a moving cost estimate. A few days later, Simon and Francis appeared on time and completed the move in a very efficient and careful manner. Thank you "Moving Up"."
I do complement you on your services - the people handling the move were wonderful to deal with and the whole process extremely efficient and professional.
We would just like to thank you for all your help in our move. It was done very professionally and with great care. All your "helpers" were exceptionally helpful and very polite. What a great "gang". We would recommend your company with great ease! Thank you, thank you, again.
1. Preparations
At Moving Up Inc. it is the duty of our relocation advisor to assesses your moving requirements, outlines all of the moving strategies and forecasts the costs correctly. Your house is fully inspected with respect to objects to be relocated, and you should be notified by the Relocation Contractor regarding things not permitted to be shipped or special
2. Packing and Loading
The carrier and packaging Moving Up Inc North Vancouver offers more than just moving the moving truck and fill the moving boxes. Drivers and packers are licensed movers responsible for all facets of transporting the products physically. This includes:
• Using waterproof shielding to secure your home and products
• Planning a comprehensive list of moving goods
• Marking all moving boxes with correct labels Our company will also provide plan for a competent party to serve as an intermediary and sign the bill and product list while you cannot be available at the time of boarding
3. Inventory List 
A comprehensive inventory and quality analysis of your moving object will be prepared by your carrier. In order for skilled movers to document every object and identify any current harm on the product type in addition to tracking every actual carton or piece of furniture with numbered and color-engraved labels. The driver should be followed when planning the stock and showing some unique condition. The driver must then also sign the form and email a copy to you. Hold this stock in your new home with you for use.
You will be told by the driver to sign a loading request. That is the arrangement in which you allow the transport operator to move your products and decide to compensate for transporting services. The Landing Paper specifies activities, pick-up and distribution of services
5. Payment
Without advance approval of billing or loan agreements, the carrier is allowed by statute to invoice your domestic travel payment until your shipment can be unloaded. If your shipment is processed, charges are due up to that level. Payment may be provided in cash or a licensed or cashier's check, certificates for passengers or the money
4. Unloading your possessions
Once you land in your new home city it is really necessary that you contact your movement planner and the final movement plans can be made. The driver shall email you for clarification of distribution plans at least 24 hours prior to the scheduled date of arrival.
Upon your arrival, you can assist in speeding up the discharge cycle by bringing a schedule floor by space into account. Let the driver and movers know where you want moving cartons and other things before they are packed and taken home. The driver and crew must reassemble all things that they have disassembled at sources
6. Commitment to Quality
The first tier change is for our clients, with increasing information handled and each query addressed. We will not only meet the best quality levels, our Performance Framework, comprehensive driver and mover preparation, and our Security Officer Program